Why Take Two Bottles Into The Shower?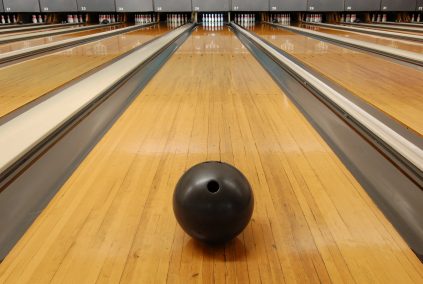 You may remember this slogan for an ad campaign about bottles of shampoo and bottles of conditioner? The solution was to use their brand new "combined" shampoo and conditioner product – all in one bottle.
Bizarrely, we found ourselves in a similar situation in a bowling alley in Cardiff. Not in the showers, you understand, but in the sense of a client believing that they needed two different control systems to achieve the desired result.
We had been invited in to the project to control the lighting of the bowling lanes and the main reception areas because both areas will display sophisticated colour changing lighting and require our control assistance. For the bars, function rooms, shoe drop off area, corridors etc. white light schemes had been chosen and a separate control system had been specified for these areas from a different supplier.
However, we were able to save the client considerable time and money because the spare capacity in both the DALI and the DMX channels in our colour changing control system is easily enough to drive the white light schemes in all of the other areas. The second control system was unnecessary and we saved our client a fortune in duplication of control systems by reducing their purchasing and commissioning costs.