The following diagram illustrates a sample project that benefits from the appointment of Control Lighting being part of the project process.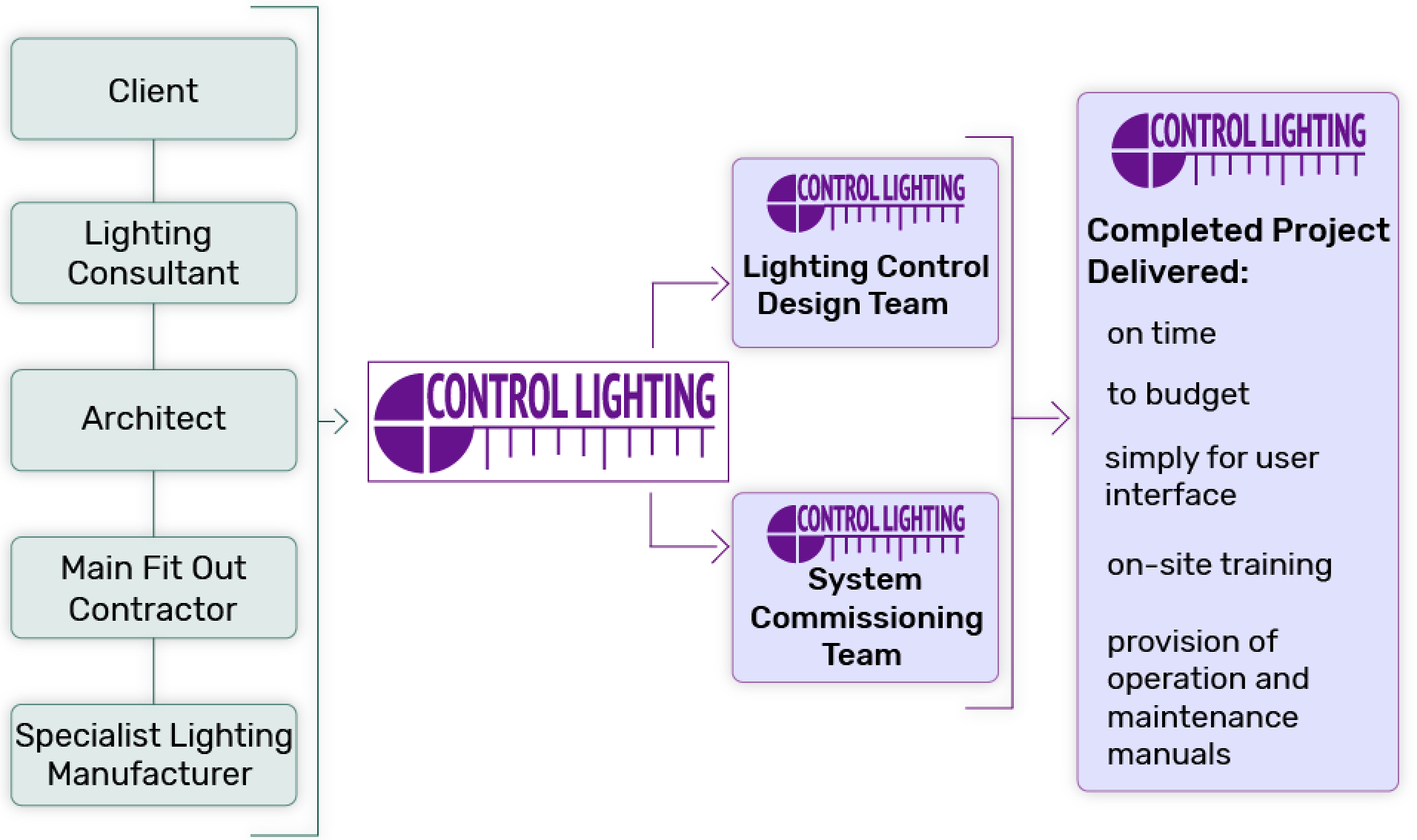 There is now a significant increase in the use of colour-changing architectural lighting solutions within building interiors and exteriors.This is largely due to colour changing fixtures becoming more affordable, versatile and essentially, extremely reliable. This has led to the greater acceptance within the building industry of the advantages architectural lighting has as part of an overall scheme.
The advantages of a Control Lighting designed lighting control system include:
Ease of operation.
The removal of complicated re-programming sequences.
To allow the client sufficient choice in the selection of lighting effects without a detrimental effect to the original lighting concept and design.
Automated lighting commands to ensure that key events are not missed.
Career Opportunities
CLICK HERE TO APPLY
Control Lighting's systems have been successfully installed in the following types of venues:
Art Galleries

Cruise Liners

Museums

Universities

Shopping Centres

Restaurants

Corporate Offices

Department Stores

Churches

Duty-Free Stores

Bridges

Railway Stations
Control Lighting's systems have been successfully installed in the following types of venues:
Art Galleries

Cruise Liners

Museums

Universities

Shopping Centres

Restaurants

Corporate Offices

Department Stores

Churches

Duty-Free Stores

Bridges

Railway Stations