Lighting The Latest BUPA High Tech Medical Centre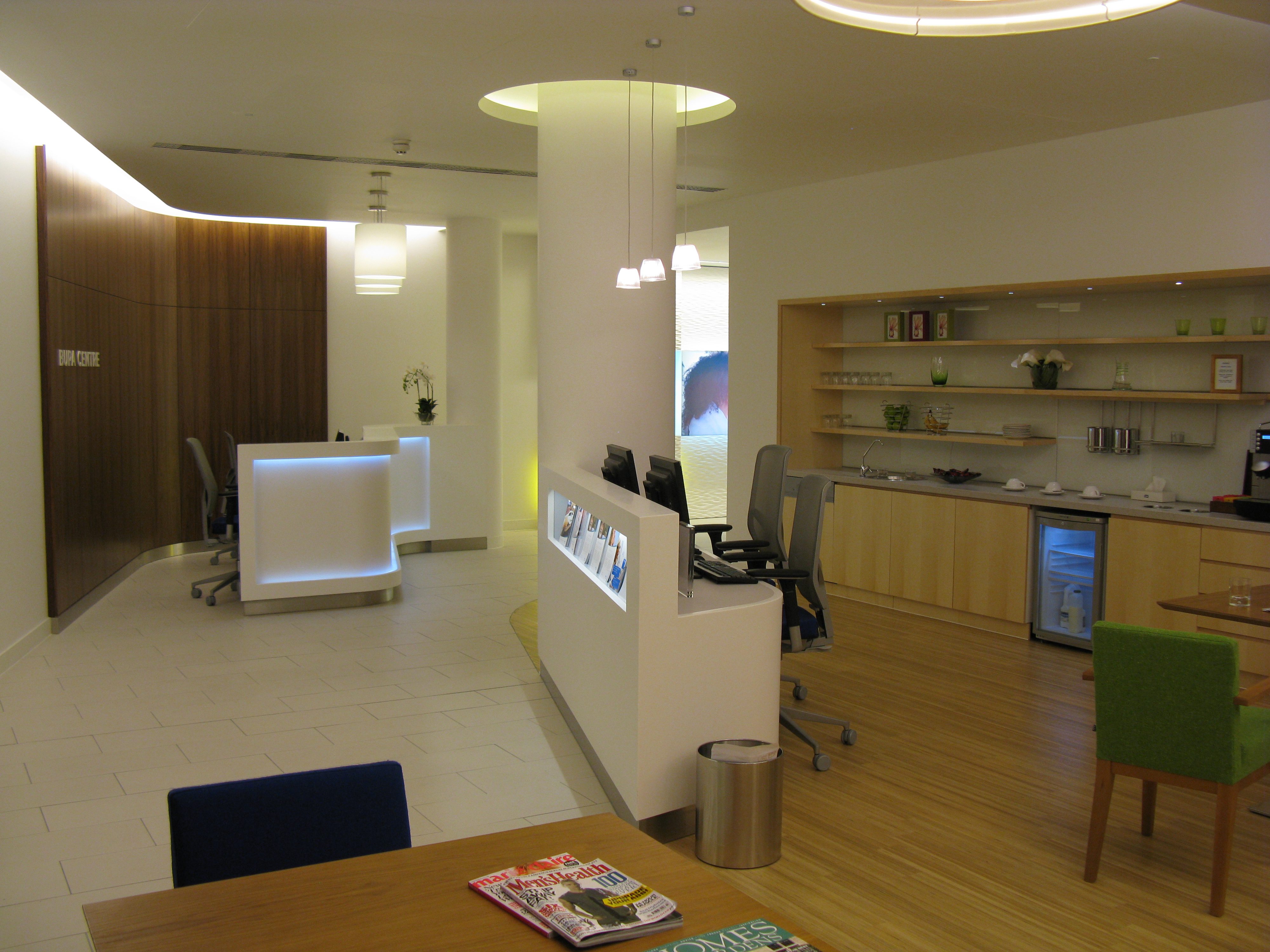 A new medical centre, run by BUPA, the largest private health provider in the UK, has opened in London's Mortimer Street. It offers a wide range of health and fitness assessments and also a choice of non-surgical cosmetic treatments.
This treatment centre consists of a large reception area at ground level, with the main area located downstairs.
Here, there is another public area with internet enabled PCs, an interesting light wall, over twenty private treatment rooms, and also a fitness assessment salon.
Control Lighting Ltd was engaged, in conjunction with Light Bureau Ltd, to put together a sympathetic and modern lighting control solution to light all of the reception areas, studios, and treatment rooms.
One of the major issues was the absence of natural light downstairs. Therefore, the lighting consultant, Light Bureau Ltd put together a lighting solution that mimics the natural world. For example, Control Lighting's lighting control solution enabled the colour temperature of the white light to be a cooler tone in the morning and then slowly migrate to a warmer tone in the afternoon, in parallel to the behaviour of natural daylight.
Each health professional can control the lighting in their own room from a switch plate at the door. All rooms have movement sensors and these lights are also automated to switch to half light if no movement is detected after half an hour. After a further 30 minutes, these lights will switch off.
This was a very interesting challenge, and we are delighted to be helping Britain's leading private health provider with their new state of the art treatment centre.