Using Colour To Illustrate A Brand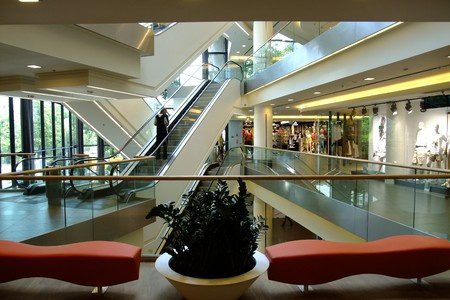 Many outlets, from shopping centres to arenas to hotels and conference centres, all understand the value of changing the background lighting in a seminar or conference room to match the corporate colours of the guest of the day.
However, this idea is often confined to the specific room and for a specific client event etc.
We've recently worked with a major shopping centre to take this idea a lot further. For example, Cadburys are relaunching their Cadburys Dairy Milk Tiffin this summer after a 13 year absence.
A shopping centre supporting their advertising promotion could offer to publicise and "brand up" their campaign with banners and literature in the appropriate retail outlets etc.
However, they could also take the message further by spreading the "Cadbury" purple across all of the public spaces – the walk-through area with shared seating, the loos and the corridors etc. This could be done in a sophisticated and subtle way – the main areas will continue to be lit with white light etc but the branded colour could continue throughout the centre – on the ceiling coving, for example.
As ever, technology is getting more and more advanced and so the opportunities to be more and more creative are also increasing.