The Macallan's New Distillery And Visitor Experience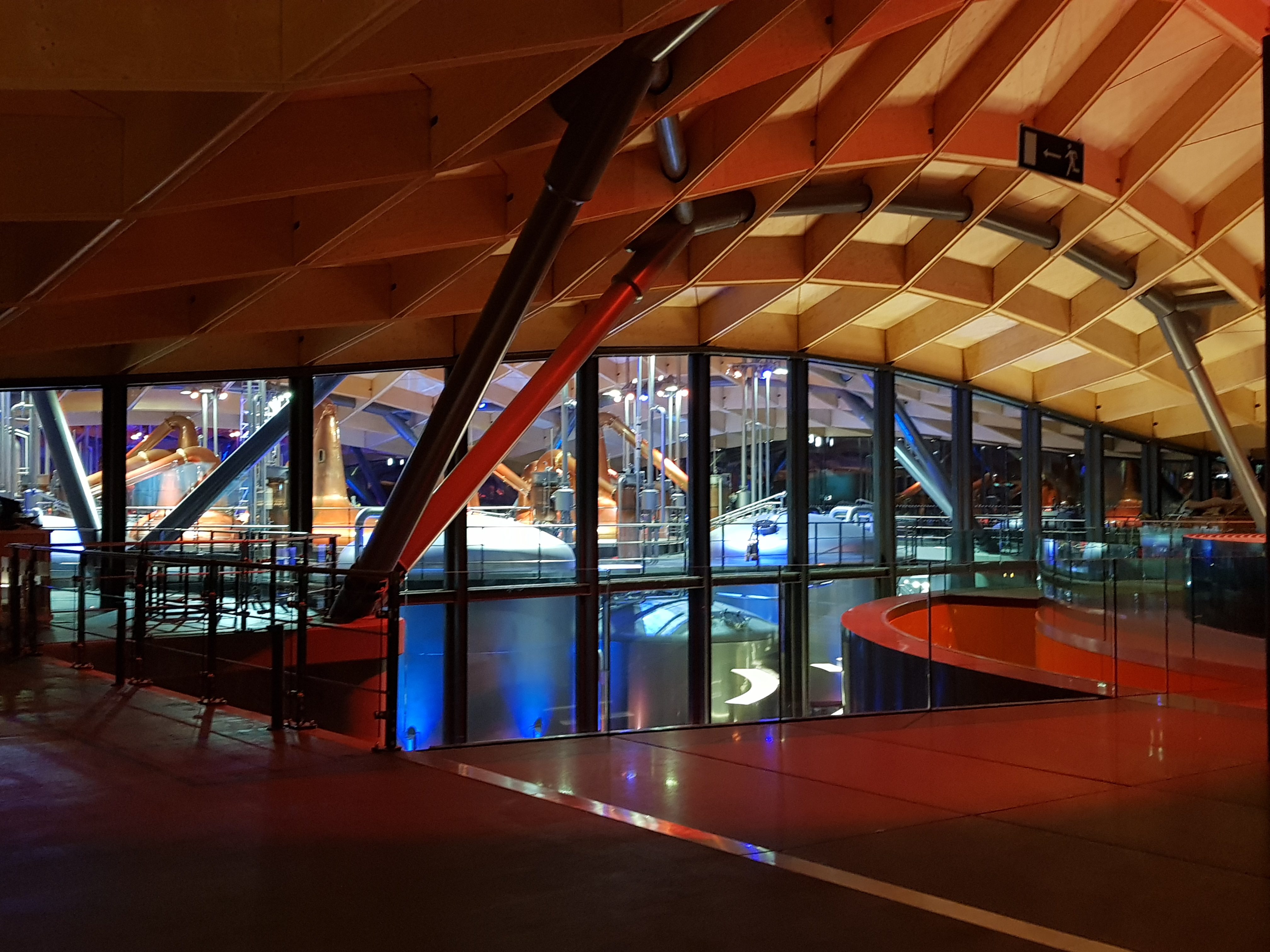 On Saturday 2nd June 2018, The Macallan's new distillery and visitor experience formally opened its doors to the public. The new buildings are located on their Easter Elchies Scottish estate in Speyside, where the leading luxury single malt whisky distiller has been based since 1824.
The project was announced in 2012 and the build began in December 2014. Robertson Construction delivered the complex architectural design, working with 25 contractors to bring the vision for the new distillery and visitor experience to life. During construction, up to 400 people specialising in more than 20 different trades were employed on site.
The team at Control Lighting Ltd was asked to deliver a lighting control solution for the lighting design created by Speirs + Major, and we also worked alongside Arup's electrical consultant. We were charged with delivering all of the lighting control – not just the public spaces, but the back office, corridors, offices, toilets, staff spaces, loading areas and plant rooms etc. Essentially, we provided the control for every single lamp in the new buildings!
Uniting Front Of House And Back Office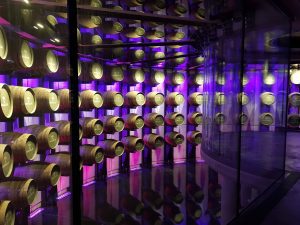 In many projects, the lighting control for the front of house areas is separate to the back-office areas. They will often have two distinct lighting control systems that operate independently. In consultation with our client and partners, it was decided that a unified approach with one lighting control system would provide the best user experience for both environments.
Full Integration
As integration specialists, our overall lighting control solution uses a plethora of lighting protocols such as DALI, DMX and Ethernet and integrates seamlessly with their other media products such as their Audio/Video system, for example. Due to the complexity and sophistication of the solution, we have used over 15,000 channels of lighting control for the combined visitor experience and process areas. This gives almost limitless options to the user as every single lamp fitting can be separately controlled. However, with the exception of performing maintenance tasks, this level of control is not helpful to the tour guide, for example!
Sophisticated User Interface
Therefore, as with all of our projects, the user interface is critical. We provided different interfaces for different levels of users using 24-inch and 7-inch touchscreens and portable tablets, as well as PIR's and room control plates. The days of a text only hierarchical menu structure are long gone fortunately and working closely with the design team at Speirs + Major, we created a touch screen layout appearance that closely maps the physical world of the visitor experience. Individual lamps are brought together into virtual groups based on their function, location, or specific exhibit etc.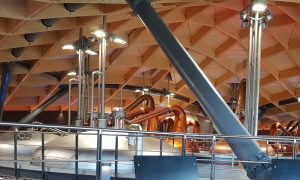 Some of the screens show a side elevation of the visitor experience and authorised users can touch and highlight an area that they wish to affect – walkway 6 or Pod 4 for example. Another screen shows a plan of a specific room and again the user can change a specific area or group of lamps, maybe whilst standing in that space with a tablet. Users can experiment and make adjustments before saving their new choices into their own settings library or at any time can revert back to use the saved pre-sets that cannot be accidentally overwritten.
Assembled And Tested Offsite First
One of the reasons why our implementation was so successful is that every element of the complete lighting control system was assembled at our testing centre at Long Crendon, before anything was shipped to Speyside. All twelve lighting control racks were road tested at our HQ before delivering them as a fully wired solution in secure trunks to the site.
Every single component is labelled in detail. For example, an individual lighting control plate destined for one of the manager's offices not only carries a unique identification number but also details the corresponding control rack and specifies which cables to attach.
Full And Comprehensive Documentation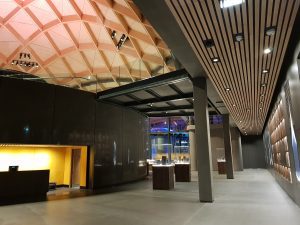 As ever, our delivered project documentation is second to none. From a technical standpoint, users can see the schematic for every single lamp, can trace the physical wiring, and see the virtual groups to which it belongs and the various settings that will affect it when each pre-set setting or scene is run. Again, we realise that different levels of user require different levels of detail and therefore we provide three comprehensive manuals – a system build manual, a system maintenance manual and some user operations manual.
Conclusion
"We loved working on this project," said Ray Dolby from Control Lighting Ltd. "Working with an experienced lighting design team and proactive electrical contractors meant that we could develop and implement a really special solution. Extra recognition must go to the client project team, who fully understood what they wanted to achieve and were prepared to spend the time and get involved in the detail of this project to ensure its success."
"Fine tuning the touchscreen user interface with end users gave excellent feedback for any improvements but also acted as a mini-training session so that everyone was super confident when the visitor experience opened its doors."
We urge our readers to visit The Macallan Distillery – not only to enjoy the lighting design but it's a fabulous, well thought out visitor experience and you don't have to be a whisky drinker to enjoy an amazing day out."