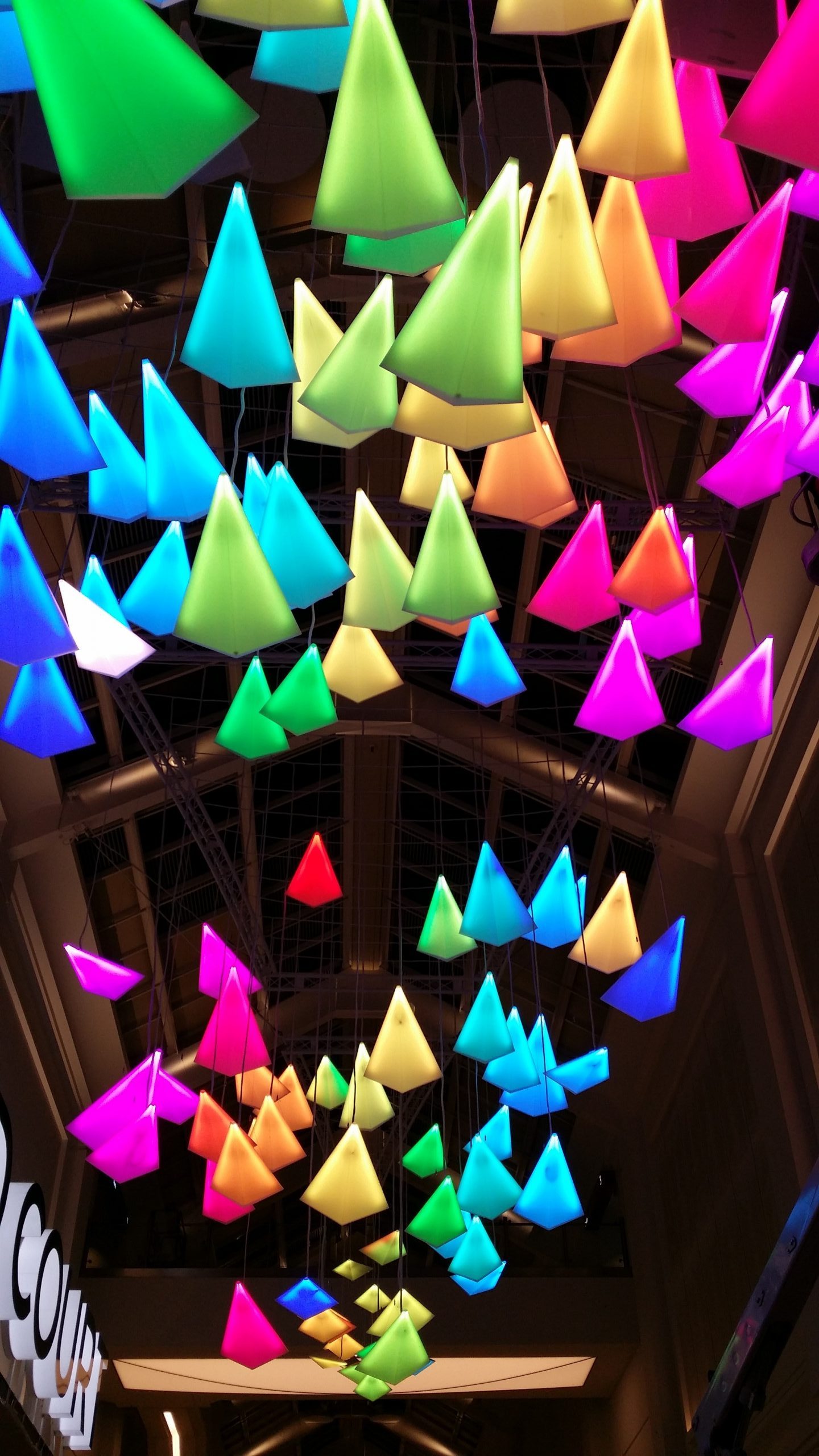 Working in partnership with the team at Nulty, Control Lighting Ltd was invited to create the lighting control at the refurbished County Mall in Crawley. Our work concentrated on their light art feature installations which, in recognition of Crawley's long connection with the aviation industry, represented a flock of birds flying majestically through the Shopping Centre.
One of the reasons that we were chosen was our previous projects show we can deliver a very "organic" programme so colour changes appear to move smoothly through the sculpture giving a wonderful effect of flight and lift to the installation. We know the right combination of technologies and programming to ensure the lighting transitions by the colour-changing LED's flow smoothly like a film or video.
We delivered full plans up-front detailing every single light fitting and complete with all of the configuration details of each LED fixture, which enabled the manufacturer to pre-address and test every fitting before installation.
We then pre-assembled and pre-programmed everything before we travelled to the site.
This is significant as Crawley County Mall is a fully functioning shopping centre so installation and commissioning was all done overnight. As we were fully prepared and knew everything was working in advance, we limited onsite disruption and were able to avoid any unnecessary delays.
Another of our major strengths is great project management.
Enabling proper co-ordination between all of the involved parties at each stage dramatically increases the likelihood of the project being delivered on time and working perfectly. This project was a classic example – it went well because of the up-front work and preparation.