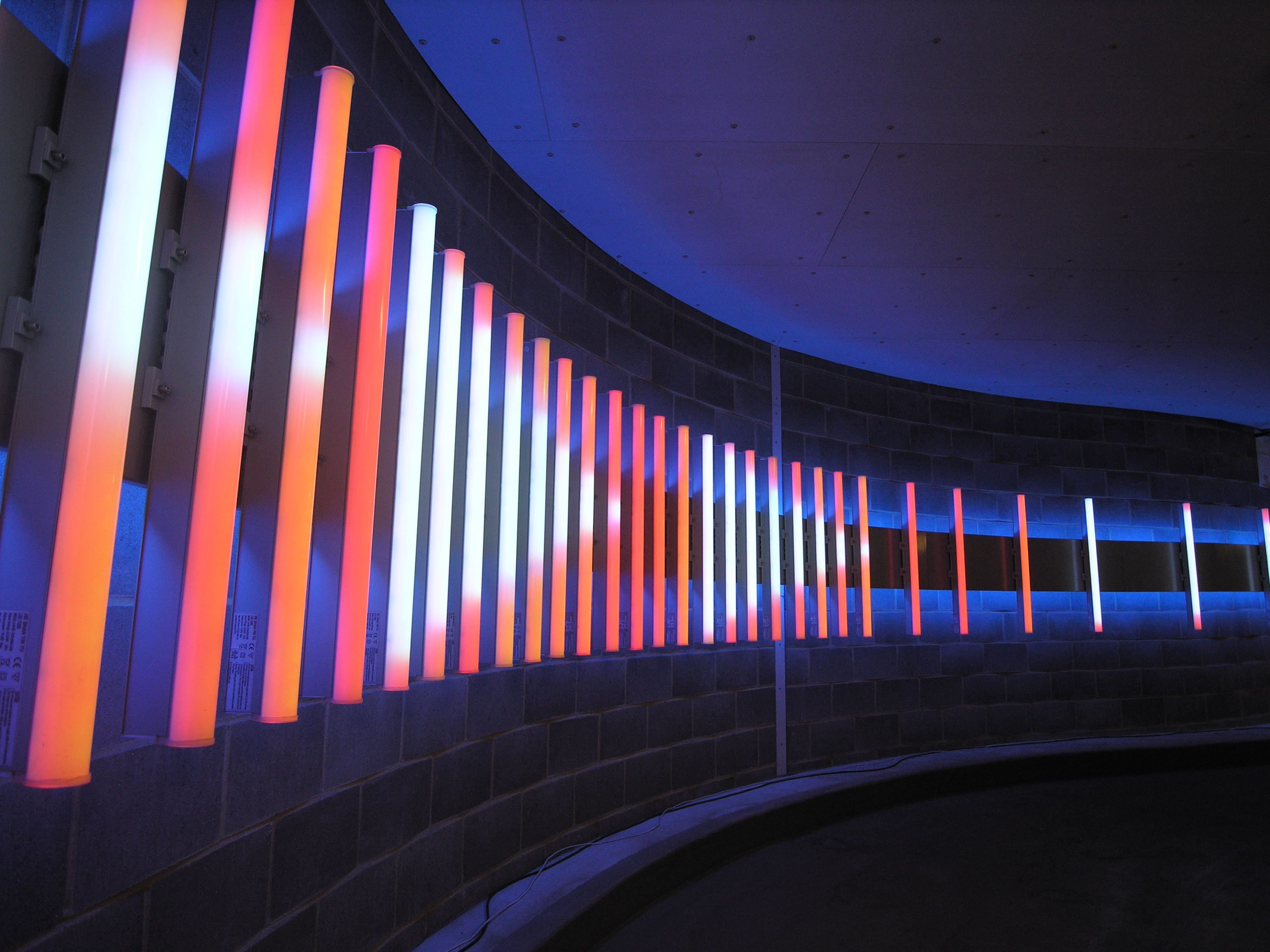 Hidden underground near to Tower Bridge London, is a private tunnel where clients are driven to a car park for the offices above.
Working closely with Light Bureau, Control Lighting Ltd developed a sophisticated lighting control system that would monitor the position of any vehicle within the tunnel and use this to trigger digital images and video to be played on the LED feature wall along one side of the tunnel.
Multiple LED luminaires are mounted on a curved panel with the lighting scenes and sequences controlled by a central computer. When a car enters the tunnel, the various sensors register the direction of the vehicle and moving images travel along the feature wall welcoming the arriving visitors. The animation needs to keep pace with the vehicles to avoid distraction for the drivers.
Control Lighting Ltd supplied and configured the system to accept triggers from multiple vehicles using the tunnel at the same time. Whether entering or exiting the car park, movement sensors trigger the specific lighting effects to appear alongside the passing vehicles.
Ray Dolby, Projects Director of Control Lighting Ltd commented "this project highlights the many advantages of delegation to integration specialists to ensure the finer details don't slip through the net."