Dynamic Approach To Cardiff Landmark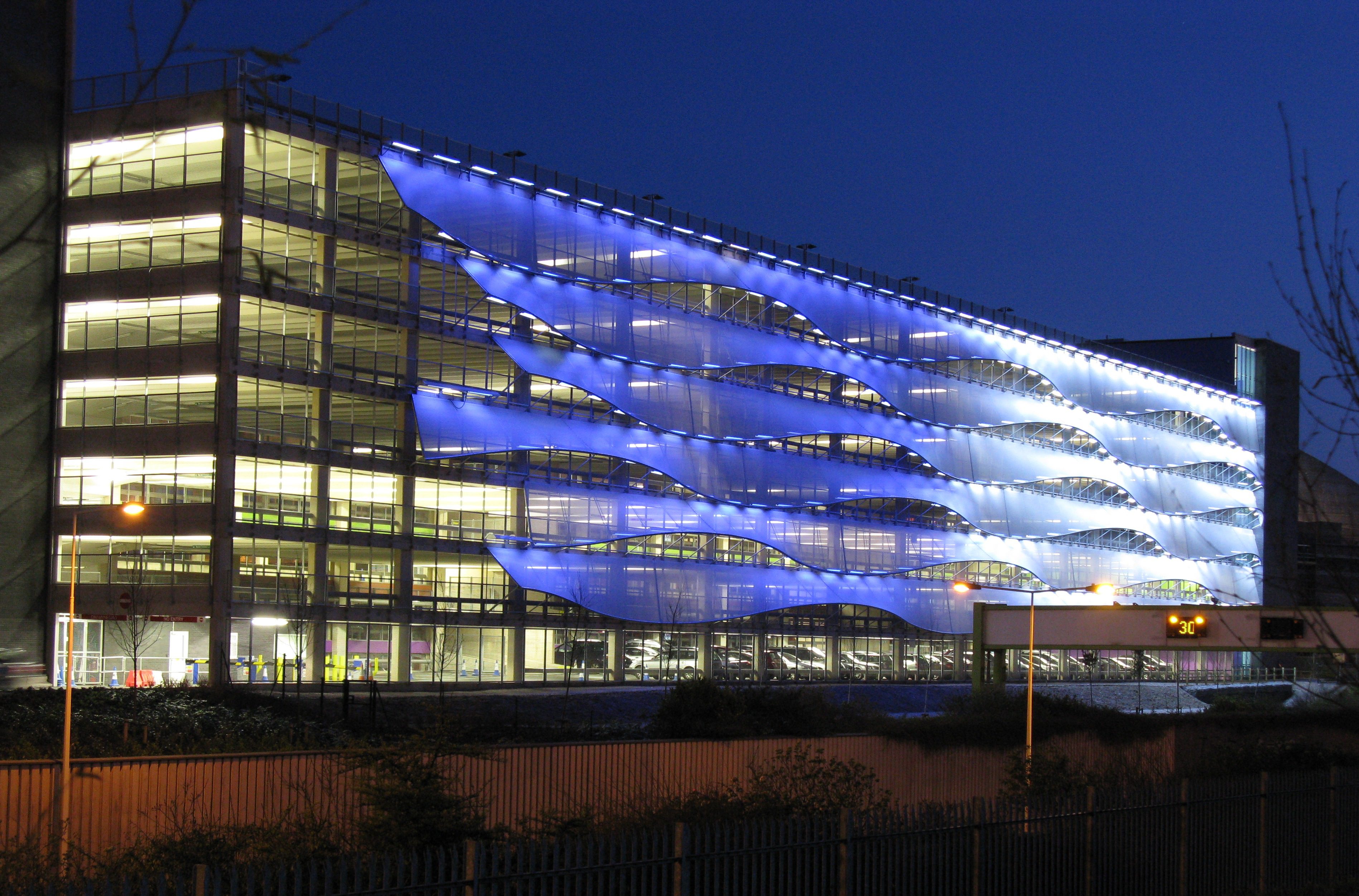 Lighting designer Paul Traynor PLDA of Light Bureau developed the idea of 6 wave shape structures to be installed on the long facade of the new Cardiff landmark car park.
The 3-dimensional wave shapes were designed to link this car park with Cardiff Bay and the sea and the night time appearance of the wave to be lit using a combination of blue and white lighting.
This exciting project set some interesting challenges for our team at Control Lighting Ltd. The first challenge was the sheer quantity of individual controls required for 472 fluorescent ballasts on a single control system. The second challenge was to be able to program the visual effects of the sequences in a graphical format rather than the more conventional channel and level arrangement.
To solve these issues, we combined the use of a sophisticated DMX visual time line based control playback unit in addition to converting DMX into 12 separate DALI universes. To achieve the smooth conversion between DMX to DALI interface units, we undertook in-depth research before finalising our choice of interface units.