The Touch Screen Is A Game Changer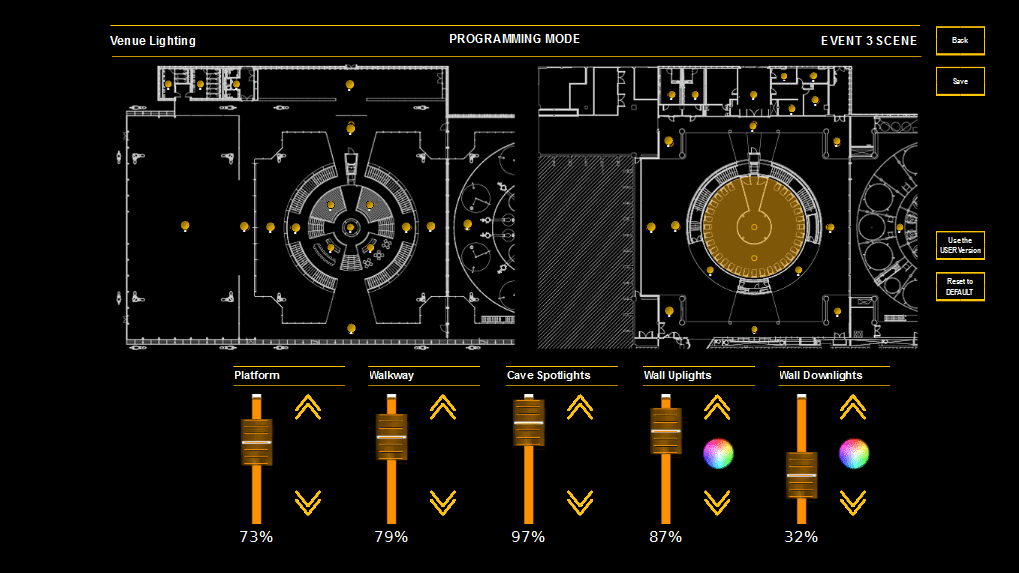 We were involved in a recent project at a high-end hotel with conference facilities and various function rooms. The hotel team were looking to refurbish these rooms and, at the same time, decided to upgrade their lighting controls solution. The incumbent system involved an antiquated lighting desk that was installed in a separate small office.
They took this opportunity to modernise their use of the space and also to make use of the availability of broadband throughout the conference suite.
Control Lighting Ltd installed new switch plates at the entrances to every function room and installed a new back of house processor powerful enough to control all of these rooms, however they were configured.
The most dramatic improvements on this project were achieved by the wireless control solution. With a Windows tablet(s) driving the lighting processor, authorised personnel can change the light settings whilst actually standing in the affected space.
We created four distinct levels of user:
The Standard User is able to switch the lights on and off by using the wall mounted switch plates in each function room.
The Basic User is able to use the Windows tablet touchscreen to adjust the "standard" scenes in each room temporarily, by using the appropriate fader corresponding to a group of lights. This user is deliberately prevented from saving the changes they have made.
The Advanced User is able to adjust the faders in all the lighting scenes and to save the results in the "pre-sets" to be used by the other team members.
The Systems Administrator is able to re-program the back of house processor and can re-assign individual lights to different groups, and create new scenes that will be accessible from the touch screens.