Maintaining Irideon Lighting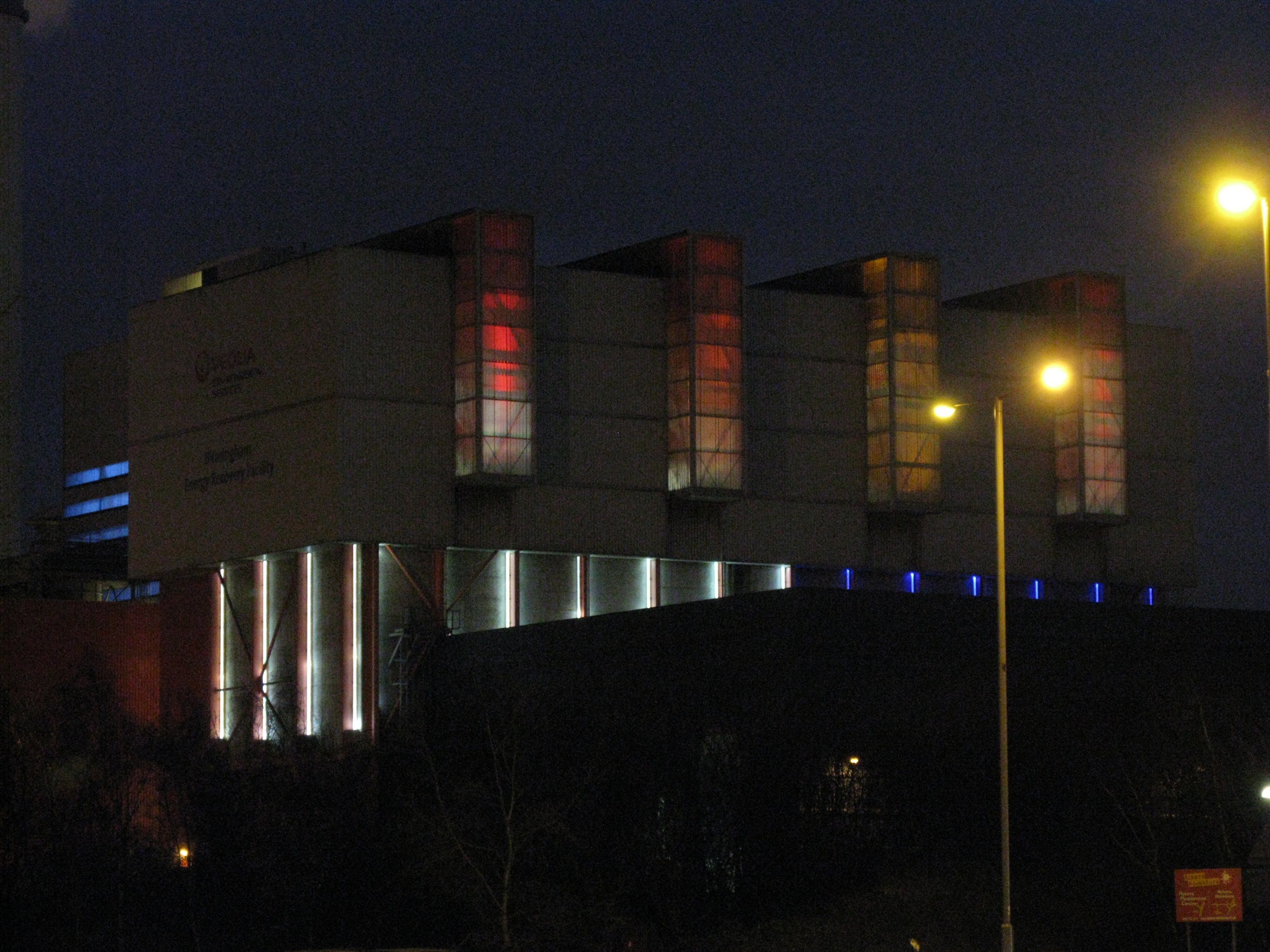 We recently completed a major project at the Veolia Environmental Services Incinerator in Tyseley near Birmingham. This plant receives household waste, which it burns in order to create electricity.
On the outside of the building are external light pipes which change colour with external light boxes that are 10 metres high. These combine to create a pleasing artistic experience.
However, over the last 14 years various companies have been involved in attempting to maintain these systems with widely differing levels of success.
We are delighted that Control Lighting Ltd has been instructed to maintain this site as we do have considerable experience with Irideon lighting and also we have a very high reputation in maintaining lighting systems for our clients.
It is also worth noting that Control Lighting Ltd is now the only company in Europe with stocks of spares for Irideon lighting systems.