Lighting Aids Recovery At Great Ormond Street Hospital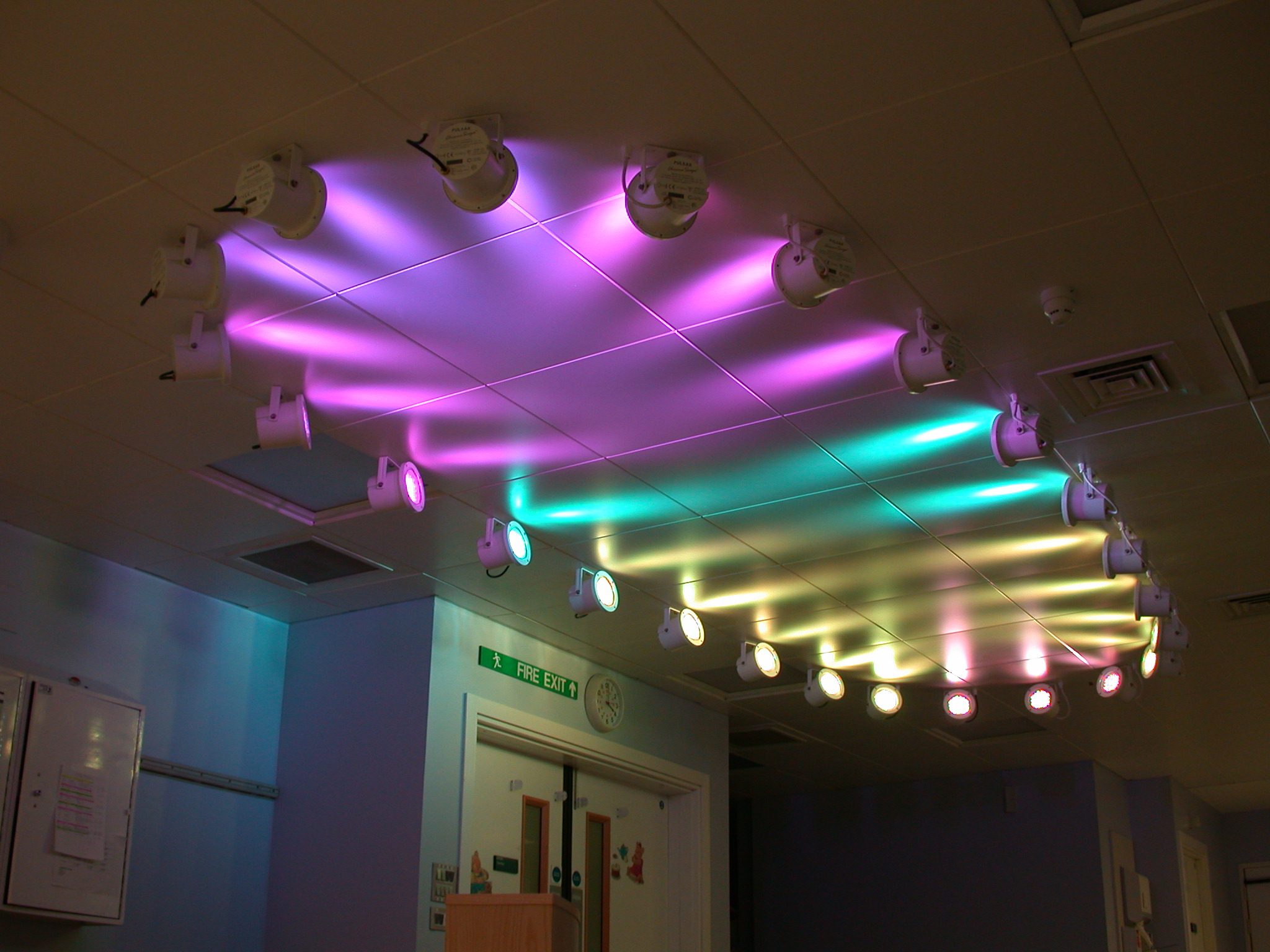 It is well known amongst the medical profession that the environment impacts the ability of a patient to recover faster from an operation.
This is especially true with children and Great Ormond Street Hospital has worked hard to soften the antiseptic and sterile atmosphere of their operation recovery suites.
At GOSH, Control Lighting Ltd was involved in the installation of an attractive and colourful lighting feature above the nurses' station so that recovering children can watch interesting lighting effects. This can also include clouds moving across the ceiling etc.
In another private hospital project, the lighting in individual rooms can be easily switched from homely and almost hotel-like comfortable and relaxing lighting to the more practical settings needed for blood tests and medical examinations etc. and then back again.