Lighting The Sketch Restaurant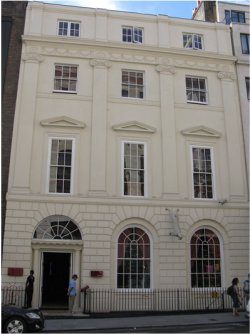 Situated in Conduit Street, London, you will find a substantial 18th-century town house that has been converted into the Sketch Restaurant – a cafe and patisserie, a bar and brasserie, and a restaurant with a Library and Lecture Room.
This internationally famous venue boasts an extraordinary fusion of art, design and fine dining.
The carefully placed paint spill on the stairs, the fabulous 360 degree video wall, and the egg pod loos are just a few of the reasons to visit this venue next time you are in London.
Control Lighting Ltd were involved with the lighting control systems for this venue when it was commissioned a few years ago.
Since then, new technical staff have joined the Sketch team and have invited us back to review the different available lighting settings and how best to move the lighting control forward to the next stage. We always look forward to visiting our friends at Sketch it is an amazing experience!