Lighting The Dover Esplanade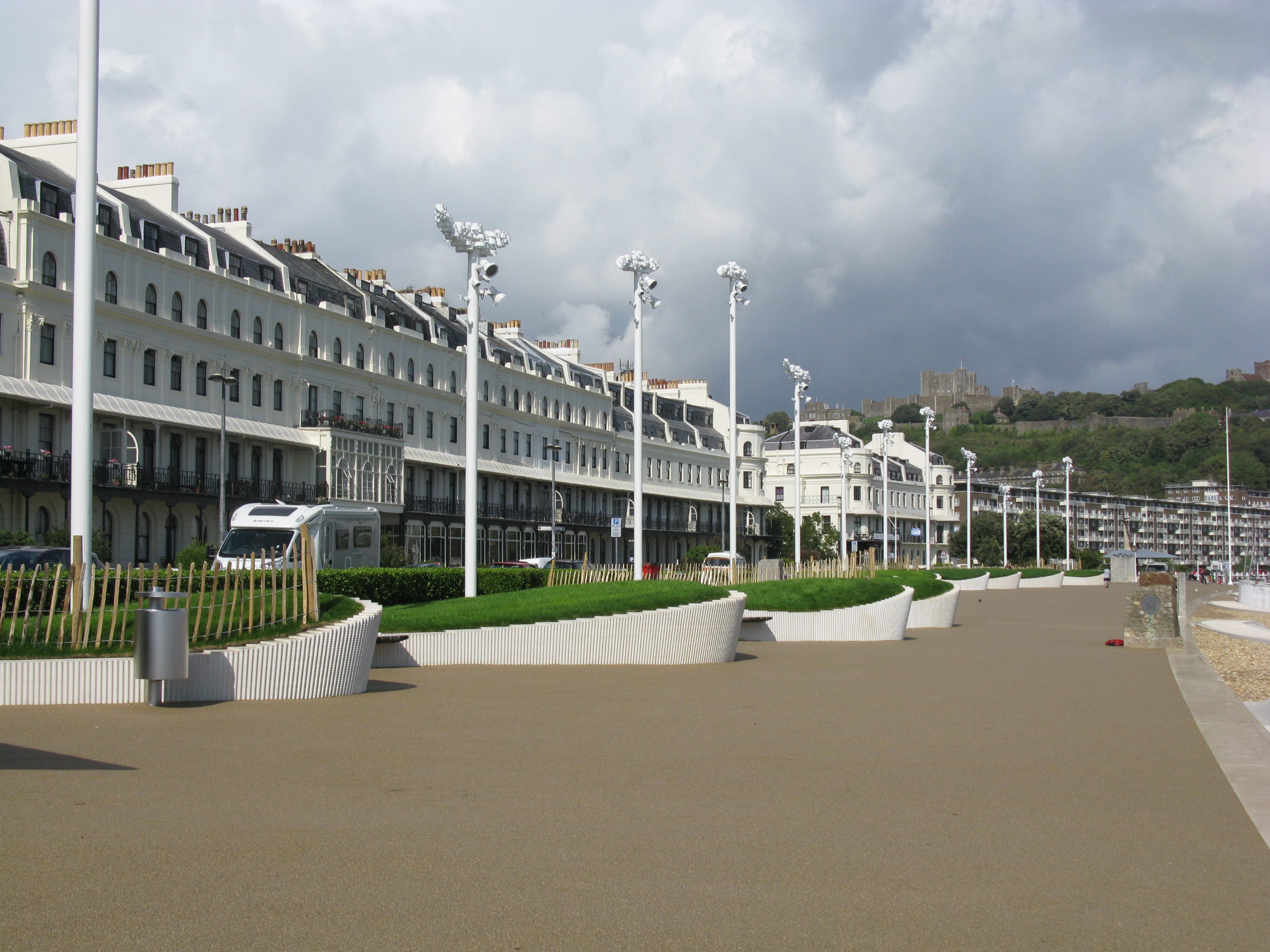 The Dover Esplanade project is an exciting project designed to refresh and improve the Dover sea front and to provide a new public space for locals and visitors to enjoy. The theme for the design of the new Esplanade walkway is "waves".
As well as a series of rising and falling ramps and stairs with a sculptured retaining wall along the length of the Esplanade, Control Lighting Ltd were commissioned to supply a sophisticated control solution to help create "The Light Wave".
This functional art installation consists of a line of white streetlight columns that can also be controlled to create a wave movement.
On each column, LED spotlights point downwards to illuminate the walkway, and right at the top of each column sits the "froth" – artwork symbolising the tip of a wave. The froth is also lit with LED light sources.
To create the wave movement, Control Lighting Ltd programmed the multiple LED spotlights to display a subtle "ripple" lighting effect, every 15 minutes between sunset and midnight.