Lighting Another Top London Restaurant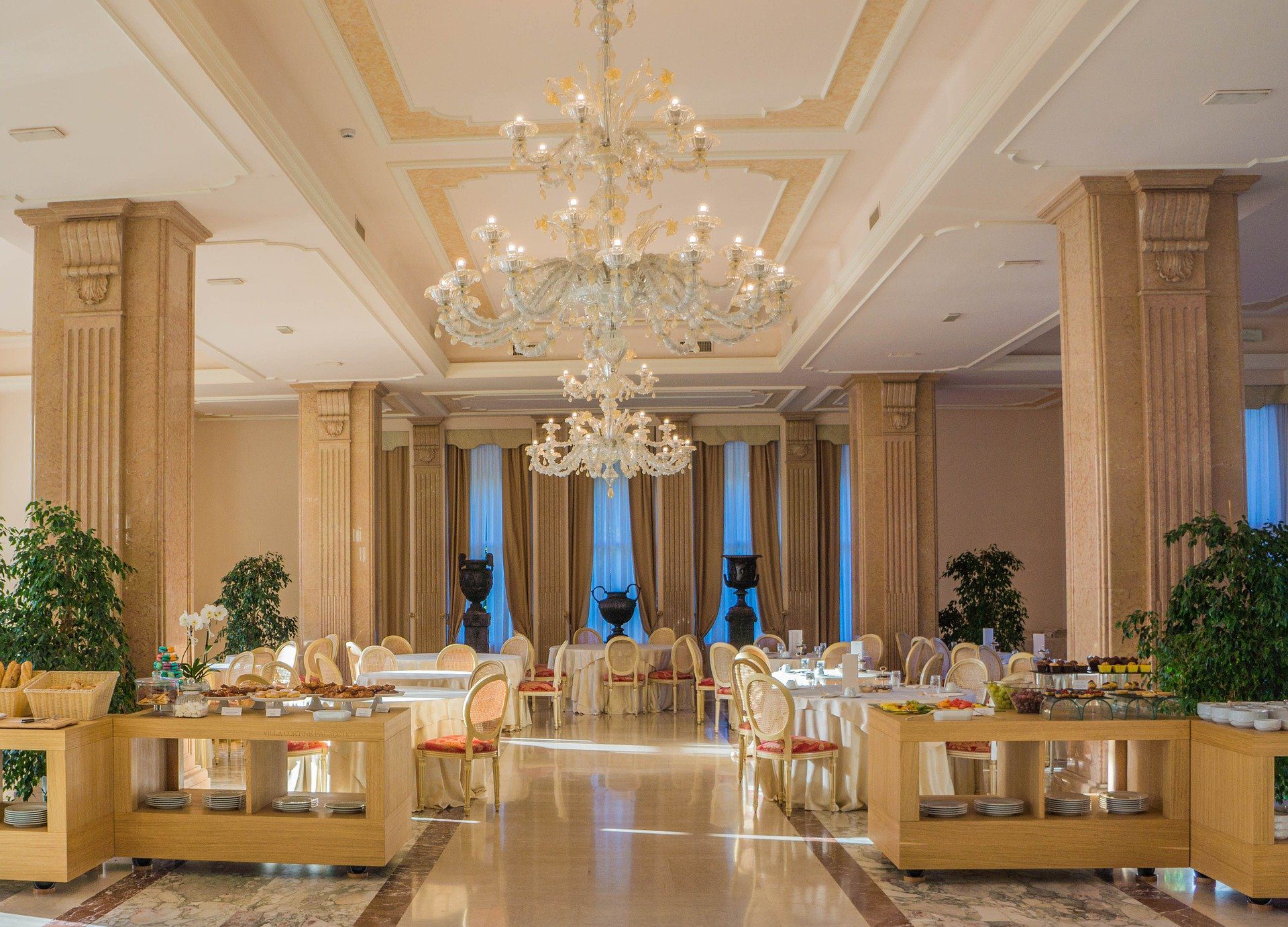 Another recent project comprised lighting a brand-new hundred seat restaurant in Central London. This beautiful building comes complete with triple height chandeliers and skylights.
This project was a huge technical challenge with different colour changing required from uplighters to create different colour washes etc.
Each restaurant table is lit by an individual spotlight that can be redirected electronically by remote control allowing the tables to be repositioned as needed.
Although the solution was very complex, it was important that it was made very simple for the users to use. For example, should a client book the venue for a corporate event, it is now really easy for the staff to change the background colours to match their corporate colours. This was achieved with unbreakable pre-sets that the users can press to reset all the lighting to pre-agreed defaults. These presets were combined with a simple menu system that "holds the hand" of the user as they navigate logically from an entire room, to a small group of lamps etc. These users can then save and reuse their own programmes in a User Settings area.
It did require complex programming but we achieved a seemingly simple "easy to use" solution for the client. This also means the client doesn't need to call Control Lighting in to assist with any reprogramming which further reduces the ongoing cost of the solution.