Congratulations To Neasden Temple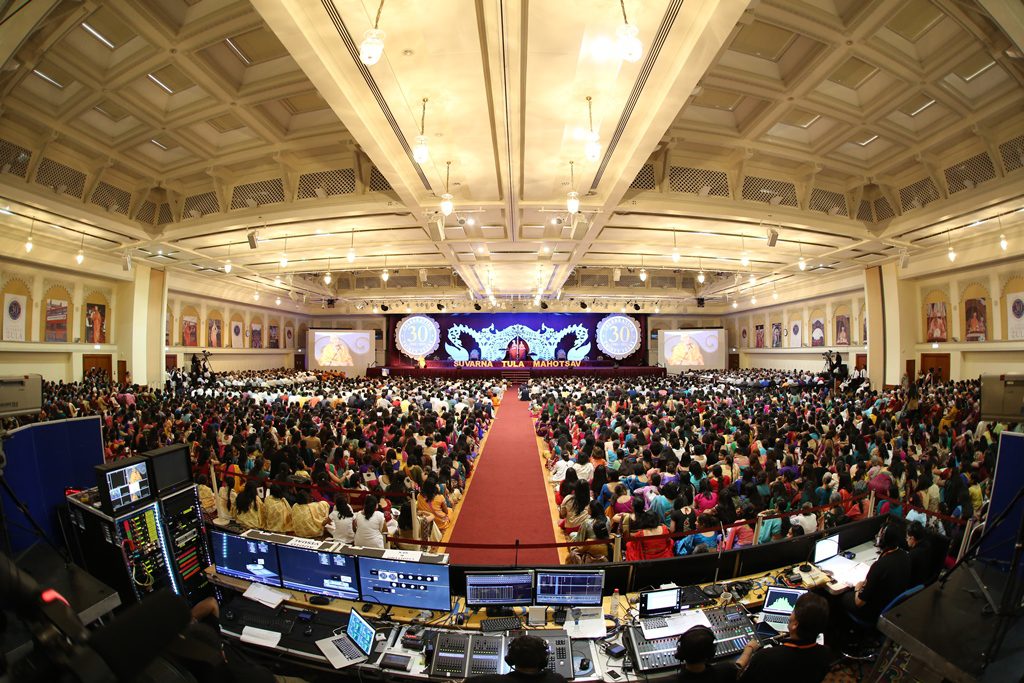 We congratulate BAPS Shri Swaminarayan Mandir, popularly known as the Neasden Temple in north-west London, as this year they celebrate the 20th anniversary since their inauguration.
Their celebrations culminated in a grand festival held at the Neasden Temple during August.
We have actually been working with the temple for 18 years on various projects and during the summer months we delivered our largest project for them – lighting the main assembly hall.
As well as being a large space with a stage at one end, the assembly hall can also be divided into separate rooms. Our lighting control solution can tell whether the hall is open or divided into rooms and therefore any combination of the lighting in the whole room, room one and/or room two and/or room three can be controlled separately as required.
We also upgraded the stage lighting area in a number of ways. Firstly we installed new lighting bars, which were powder coated so they blend unobtrusively into the roof structure. We also installed motorised scenic bars that descend to floor level so that different drapes can be hung on them. We also fully upgraded the lighting control room equipment.
We set up six different user profiles so the multi-purpose lighting system is very easy for everyone to use. The different usage of the space is very varied and each type of occasion requires an individual lighting control configuration. Therefore, our task was to turn a sophisticated and complex user requirement into an easy to use system.
The system has been designed to be as expandable as possible. For example, during the anniversary celebrations, the system will integrate with rain, mist, fog and smoke machines. By using and integrating DMX, Ethernet, and the facility to add almost limitless channels, this means the solution is also designed for future enhancement.