Flying Saucer Hovers Over Shopping Centre!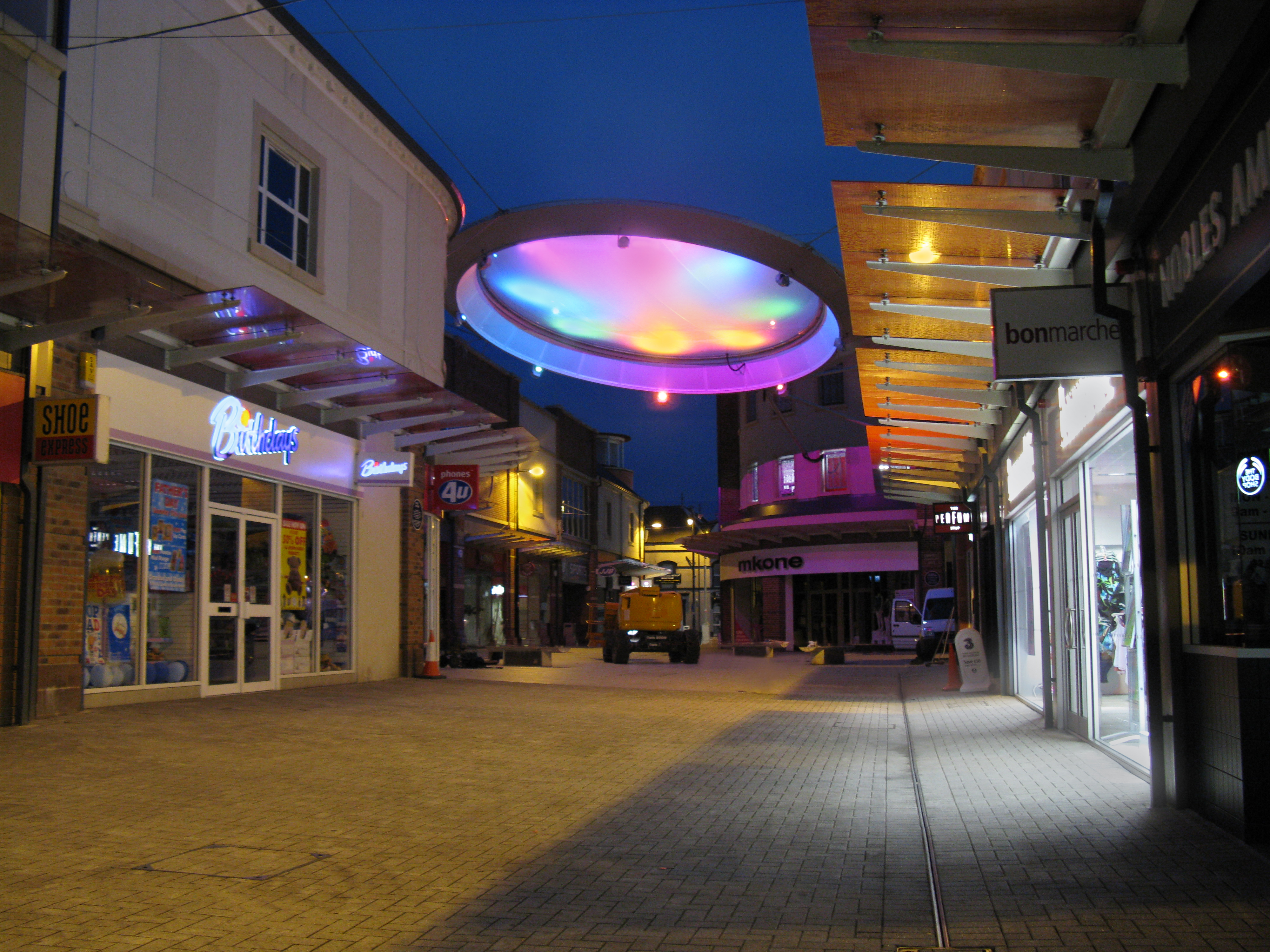 Is it a bird, is it a plane? No, at the heart of Workington town centre's shopping malls, you will find The Workington Hub hovering in mid-air like a space ship!
The Hub is an outdoor performance area, consisting of an overhead dome-shaped canopy with futuristic lighting and state of the art 3D sound technology and is suspended by wires so it appears to float between the surrounding buildings.
The canopy inner dome is made of a translucent and inflated material that makes an ideal canvas for clever lighting effects. Control Lighting Ltd were brought in to commission the lighting installation and create some exciting visual effects that would embrace and enhance the artistic nature of this project.
Using advanced control systems operating across the DMX protocol, Control Lighting Ltd devised a series of seasonal lighting effects for the 8 positioned lights that illuminate the inner dome. These lighting programs are automated to work throughout the year, not only taking into account the different daylight / night-time hours, but more importantly, ensuring that the artistic effect achieved is sympathetic to the seasonal conditions. For example, a snow-covered late night January Sales scene will be lit very differently compared to a sweltering hot summer night.